THE THIRD NATIONAL PHYSICIAN ADVISOR AND UR TEAM BOOT CAMP

Getting it Right the First Time

Co-Produced by the National RAC Summit and AR Systems, Inc.
July 22 - 24, 2015



ONSITE
ATTENDANCE
Grand Hyatt San Antonio
San Antonio, TX
WEBCAST ATTENDANCE
Live and Archived for 6 months
CONTINUING EDUCATION CREDITS
AT THE BOOT CAMP

The 2015 Boot Camp is again pleased to offer continuing education credits for physicians, nurses, compliance professionals, case managers, coders, and CPAs. Check the "Continuing Education" tab at the top of this page.




TESTIMONIALS FROM PREVIOUS PHYSICIAN ADVISOR - UR TEAM BOOT CAMPS
- I have been completely blown away by this conference. This was put together professionally and with great thought. Thank you for doing this Boot Camp and being willing to educate us! Day Egusquiza, you are an exceptional chair!!

- Rarely, if ever, have I attended a conference with such consistently good speakers.

- The content was consistently PA-UR but the varied perspectives of speakers provided a 360 degree approach -- excellent!

- I believe a lot -- a whole lot -- of the excellent feedback is due to the thorough planning and the professional execution of The Boot Camp. The participants both in person and online were treated respectfully. I have attended more than 100 CME conferences over 35 years and respect for the audience's needs and time was lacking in most.

- Congrats to you both for putting together the best PA conference I've ever attended, and I've attended quite a few!

- First of all, thank you for a wonderful educational opportunity. I learned so much. More appropriately it confirmed much of what I already thought and envision for my institution. Perhaps I can use this knowledge and new found energy to bring my administrators along into this "new age" a bit more quickly and with some urgency.

- Thx for info today - can't wait to go back to my system and help "tell the story from the beginning"

- Really liked the case studies over lunch and going over them after

- Fantastic conference - can't wait to go to another one!




TUITION SCHOLARSHIPS
The Physician Advisor and UR Team Boot Camp is now offering partial and full Tuition Scholarships to qualifying representatives of local, state and federal government, consumer advocate organizations, safety net providers, academics, students and health services research organizations.

Click here for more information.



SUPPORTED BY







RAC CERTIFICATE PROGRAM





FOLLOW PA-UR TEAM BOOT CAMP ON

Tweet using #RACSummit

PA-UR BOOT CAMP
BROCHURE NOW AVAILABLE

Click here to download the brochure.




CONFERENCE CHAIR


Day Egusquiza
President, AR Systems, Inc., Twin Falls, ID




PRECONFERENCE CHAIR
THE EVOLVING ROLE OF THE PHYSICIAN ADVISOR
Sponsored by the American College
of Physician Advisors


Ronald J. Rejzer, MD, CHCQM
Senior Vice President/ Chief Physician Advisor, Parkland Health and Hospital Systems; President, American College of Physician Advisors (ACPA), Dallas, TX




PRECONFERENCE CHAIR
MAKING INTEGRATED CLINICAL DOCUMENTATION IMPROVEMENT WORK -- THREE CASE STUDIES


Day Egusquiza
President, AR Systems, Inc., Twin Falls, ID




GRANTORS
BRONZE



FEATURED FACULTY

Ernie de los Santos
Founder & Faculty Chair, Appeal Academy, San Antonio, TX

Pamela Foster, APSW, MBA, ACM
Director, Care Coordination, Case Management & Social Services, Mayo Clinic Health System, Eau Claire, WI

Linda Gomes, RN
Director of Case Management, Bridgeport Hospital, Bridgeport, CT

Jessica L. Gustafson, Esq.
Founding Shareholder, The Health Law Partners, Southfield, MI

Ronald Hirsch, MD, FACP
Vice President, Accretive Physician Advisory Services (AccretivePAS), Chicago, IL

Maria Johar, MD
Administrative Director, ProMedica, Toledo, OH

Delana Knupp, RN, CRRN
Integrated CDI/Case Management Director, Wise Regional Health Systems, Decatur, TX

Elizabeth Lamkin
Chief Executive Officer & Partner, PACE Healthcare Consulting, Hilton Head Island, SC

Abby Pendleton, Esq.
Founding Shareholder, The Health Law Partners, Southfield, MI

Ronald J. Rejzer, MD, CHCQM
Senior Vice President/ Chief Physician Advisor, Parkland Health and Hospital Systems, Dallas, TX

Michael A. Salvatore, MD, FACP
Physician Advisor, Beebe Medical Center, Lewes, DE

K. Cheyenne Santiago, RN
Medical Review Clinical Manager, WPS Medicare, Omaha, NE

Kathy Shumpert, RN
Chief Quality Officer, Dukes Memorial Hospital, Peru, IN; Former Clinical Documentation Improvement Specialist, Community Howard Regional Health, Kokomo, IN

Bob Soltis
CEO, the Advocacy Akademie, Former ALJ, Office of Medicare Hearings and Appeals (OMHA), Cleveland OH

Howard Stein, DO
Physician Advisor, Centrastate Medical Center, Freehold, NJ

John Zelem, MD, FACS
Vice President, Compliance and Education, Executive Health Resources, Newtown Square, PA
THE THIRD NATIONAL PHYSICIAN ADVISOR AND UR TEAM BOOT CAMP
July 22 - 24, 2015



ONSITE
Grand Hyatt San Antonio
San Antonio, TX


OR
WEBCAST ATTENDANCE
In your own office or home live via the Internet
with 24/7 access for six months



CMS RAC INTERACTIVE MAPS
Click below to see larger, interactive versions of the maps.


Medicare Compliance Contractors Map
This interacrtive map shows all of the various Medicare compliance contractors, including RACs and MACs, responsible for health care entities in each State.


State Medicaid RAC Program Status
Section 6411 of the Affordable Care Act of 2010 required States and territories to establish Medicaid Recovery Audit Contractor (RAC) programs. This interactive map summarizes the current status of each jurisdiction's RAC program, based on the information submitted in its State Plan Amendment (SPA).


Current RAC Regions


New RAC Regions

CONTENT OPTIONS

TRADITIONAL CONFERENCE REGISTRATION
Register for Preconference RAC Boot Camp and/or Conference. RAC CERTIFICATE PROGRAM
The RAC Summit is offering a RAC Certificate Program in the form of an optional course within the conference for attendees wishing to take a deeper dive into the Summit's subject matter. The Program requirements are:

Completion of preconference readings - Click here to review pre-course reading

Completion of online training modules on preparing for and responding to RAC audits, prepared by Davis Wright Tremaine and Deloitte & Touche
Attend Preconference Medicare RAC Boot Camp either in person or online
Attend Summit either in person or online
Successful completion of a post-conference online examination - Click here to take sample examination.

Attendees who successfully complete Program requirements will receive a certificate of completion.




PARTICIPATION OPTIONS

TRADITIONAL ONSITE ATTENDANCE
Simply register, travel to the conference city and attend in person.

Pros: subject matter immersion; professional networking opportunities; faculty interaction

LIVE AND ARCHIVED WEBCAST ATTENDANCE
Watch the conference in live streaming video over the Internet and at your convenience at any time 24/7 for the six months following the event.

The archived conference includes speaker videos and coordinated PowerPoint presentations.

Pros: Live digital feed and 24/7 Internet access for next six months; Accessible in office, at home or anywhere worldwide with Internet access; Avoid travel expense and hassle; No time away from the office









WEBCAST INTERFACE SAMPLE


Click here for a sample stream
THE GROUP REGISTRATION/ONLINE TRAINING ALTERNATIVE
By arranging to license online group access to the Summit Medicare RAC Certificate Program, health care providers subject to RAC audits can implement an organization-wide online Certificate Program on preparing for, responding to and appealing a RAC audit. The organization's training coordinator can assign and track online participation. Successful completion of the training can be evidenced by passing the post conference training examination.
HERE IS AN EXAMPLE OF A HEALTH SYSTEM RAC CERTIFICATE PROGRAM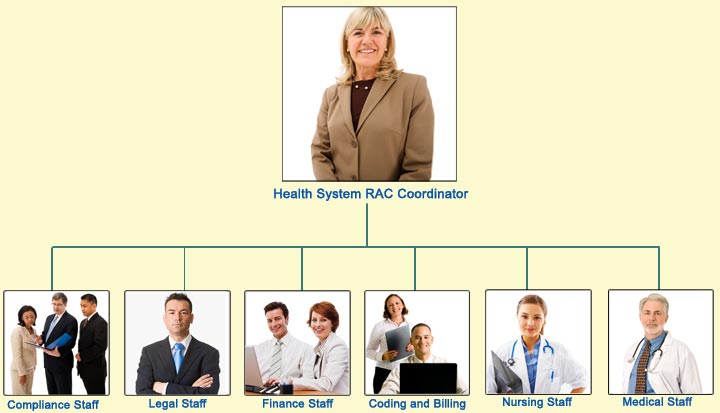 This site complies with the HONcode standard for trustworthy health information:
verify here.